Breakfast at Elgin Villa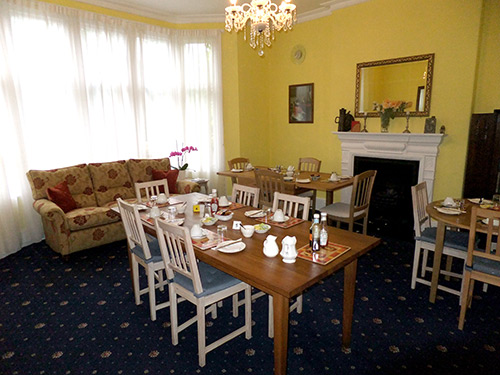 Breakfast is included and served in our bright airy dinning room from eight to ten.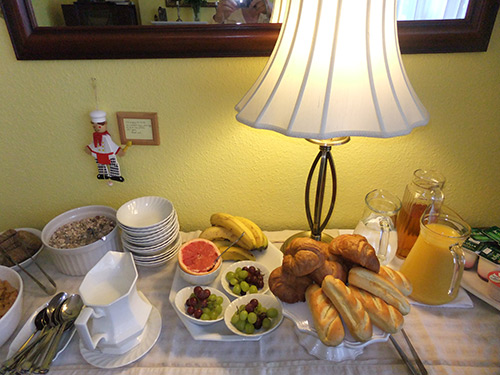 Help yourself from our sideboard which offers a selection of cereals, fresh fruit, pastries, yogurts and juices.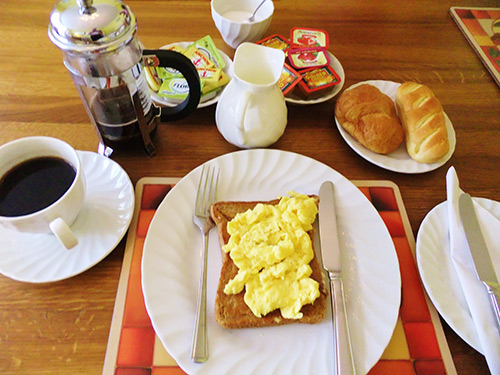 Choose coffee, tea or hot chocolate and order from hot options of fresh toast, scrambled eggs on toast or porridge.